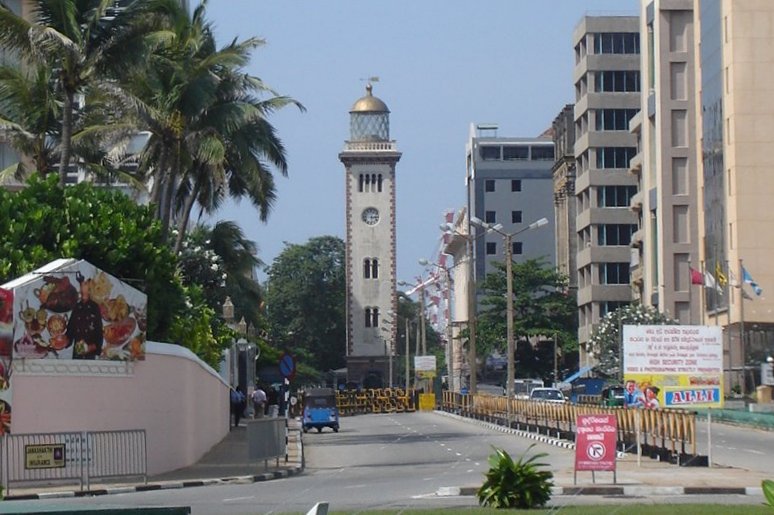 A 29m ( 95 ft ) high, square, brick tower.
The Old Colombo Lighthouse is no longer operational but now functions as a clock tower and is designated as a monument.
It is located at the junction of Chatham Street and Janadhipathi Mawatha ( formally Queens road ) in Colombo fort.
This tower was first established as a clock tower in 1860 and then the lantern added also in 1860.
The original clock ( made by the same manufacturer as "
Big Ben
" ) was replaced in 1913.
The light was eventually blocked by tall buildings and was superceded in 1952 by the new Colombo Lighthouse at Galbokka Point
.
Inactive since 1952 it is the only lighthouse in the world which also tells the time in the middle of a

busy road.